Here is a video of everything that I purchase. If you use any of my links below, I will get a small commission from your purchase which helps me maintain this blog and provide for my family. THANK YOU! 🙂 -Janelle
If I had purchased these books new, I would have paid $305.83. I paid a total of $58 for everything.
Story of the World Vol 2, Vol 3 and Vol 4. I paid $10 for all of them. Amazon cost $37.73.
Augustus Caesar's World. I paid $5 Amazon Costs $19.97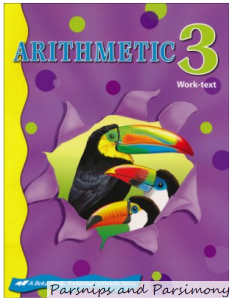 Arithmetic 3 Student Work text (older edition) (Newer edition at Christian Book.com $19.05) – I paid $10
Easy Grammar 4 – Teacher Edition (Amazon's price $29.75) AND
Daily Grams grade 4 Teacher (Christianbook.com price $23.49) – I paid $5 for both pieces
Easy Grammar 3- – Teacher Edition (Amazon's price $30.78)
Daily Grams grade 3 Teacher (Chrstianbook.com price $23.49) – I paid $5 for both books
Learning Language Art's Thru Literature Yellow (Christianbook.com price $16.89) – I paid $10
Learning Language Art's Thru Literature Orange (Christianbook.com price $16.89) – I paid $10
Hittite Warrior  (Christianbook.com price $10.49) – I paid $2
Beyond the Desert Gate  (Christianbook.com price $10.49) – I paid $2
Bronze Bow  (Christianbook.com price $6.29) – Charity paid $1
Star of Light  (Christianbook.com Price $6.29) – Charity paid $1
Madeleine Takes Command  (Amazon.com price $9.72) – I paid $2