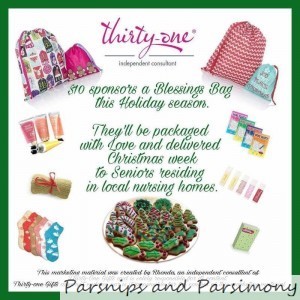 As the holidays draw ever so close, I am drawn to remember some of my favorite Christmas traditions as a child but also, the traditions that I now have with my husband and children. When I was young, the holidays were filled with fun with the cousins and the grandparents.  The excitement would start the day before Thanksgiving as we would help my great aunt prepare for Thanksgiving dinner.  Then Thanksgiving would come and along with it, lots of noise and food, cousins galore (I had 10 cousins), friends of the adults and whoever else decided to show up.  And then after dinner, all the kids would be instructed to sit in the living room and watch a favorite movie while the lady adults would clean up the giant mess that had been made.  The men folk would just look a little board and stuffed, all the while grabbing a handful of nuts or chocolates that Auntie A would leave out for everyone to snack on.  When it was finally dark, my parents, brother and I would start home, but not without first driving by the largest Christmas light display found in town.
When I got older, our traditions changed since Auntie A was no longer able to host Thanksgiving.  My brother and I would always celebrate that weekend after Thanksgiving by putting up the Christmas tree and watching the movie "Home Alone" (gasp!)…can you believe that I actually watched that movie?!?!
Now I am a mother of 7 children.  I look back at my childhood with fondness…but I always wondered how I managed not to pick up the bad parts from "Home Alone".  I know that I certainly would not let my younger children watch that movie. I love my holiday memories so much that I'm looking for a family tradition that my children will remember (without "Home Alone").
One of those things that I want my children to remember is remembering that the holidays isn't just about getting gifts. It is so much more. Over the past four years, we have been visiting not only Auntie A but also Grandma in the assisted living facility every holiday. But we noticed something very sad…many of the residents in that facility had no visitors, no family, no Christmas gifts, nothing. It was heart-breaking to see them year after year, by themselves on Thanksgiving and Christmas.
Sadly, Auntie A passed away this spring. But, I want to continue to visiting these dear folks whom we have gotten to know and love. That is the tradition that I want to keep with my family.  And unto that end, I am putting together "Blessing Bags" for these residents. They are gift bags, filled with senior-friendly items that will be given to the residents before/on Christmas day.  I am asking for folks to sponsor a bag and to make this Christmas special for the residents at this assisted living home.  Each bag is $10 to sponsor.  If you would like to sponsor a bag, please click here.
This year, a new, soon-to-be classic movie is being released.  I am excited about watching the video as it goes back to the time of Charles Dickens.  Below you will read a synopsis of the movie as well as a movie trailer.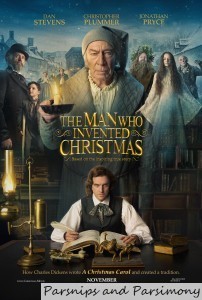 The Man Who Invented Christmas tells the magical journey that led to the creation of Ebenezer Scrooge (Christopher Plummer), Tiny Tim and other classic characters from A Christmas Carol. Directed by Bharat Nalluri (Miss Pettigrew Lives for a Day), the film shows how Charles Dickens (Dan Stevens) mixed real life inspirations with his vivid imagination to conjure up unforgettable characters and a timeless tale, forever changing the holiday season into the celebration we know today.
THE MAN WHO INVENTED CHRISTMAS releases in theaters on November 22.
This Thanksgiving week, I am doing a giveaway featuring the three movies, The Sound of Music, Beauty and the Beast, and A Christmas Carol. These are three traditionally classic, Christmas movies. If you would like to enter to win this 3-DVD set, please enter the giveaway below: